My initial interest in body work and energy started in my teenage years with the practice of Kung Fu taught to me by Jeff Hasbrouck. I began to dedicate myself to a life of discovering and understanding my own true spiritual nature. Then at age 21 I went travelling across to Southeast Asia and was impressed to find a culture that still lived side by side with a strong spiritual faith and practice. It was here that I began to explore the yoga world, inspired by the great philosophers and spiritual masters of our time.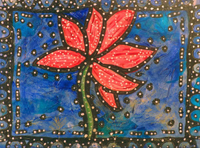 As well as studying yoga I completed various courses in Shiatsu, Thai Massage, Reiki and 3D Massage. In 2000 I met Swami Vivekananda (founder of Agama Yoga), achieved my teacher training and for 4 years lived closely in the yoga community studying Yogic philosophy, Tantra, Kashmir Saivism and Hatha yoga.
As my meditation practice deepened I felt drawn to Tibetan Buddhism and immersed myself in retreat and the study of the Mahayana and Vajrayana Buddhism teachings. I was blessed to receive initiations and study with many revered teachers, including his holiness the Dalai Lama, throughout Asia and here in the UK.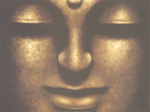 In addition to Yoga and Buddhism I was drawn to Craniosacral Therapy. I studied it for two years at the Karuna Institute, a Buddhist-based training organisation located in Devon, UK, that teaches the Biodynamic form of Craniosacral Therapy. It was an exciting time for me as Biodynamic Craniosacral Therapy (BCST) wove together the essence of all the great traditions I had previously studied and embraced.
I was fortunate to learn BCST from one of its main founders, Franklyn Sills. Since then, I have enjoyed many professional development courses with teachers such as William Emerson, Michael Shea, Paul Vick, Matthew Appleton and Claire Dolby, not to mention ongoing retreats and workshops in both yoga and meditation practices.
I'm a registered member of the Craniosacral Association (CSTA) UK and fully insured with Holistic Insurance Services. The CSTA provides a professional foundation for the practice of Craniosacral Therapy. Members of the CSTA (registered as RCST) only practise Craniosacral Therapy after graduating from an accredited training school or college and are bound by the Association's Code of Ethics.
I'm also a member of the Bath Fertility, Pregnancy and Parenting Team. We are a multidisciplinary team of therapists widely recognised for the specialist care and support sometimes needed during conception, pregnancy and parenting years.